April 23, 2018
Spring High Point Market - April 2018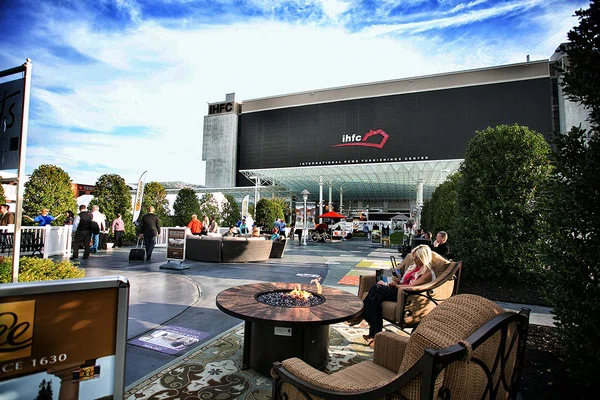 This was one of the best markets in years, a sentiment shared by most people we encountered during our 6 days in High Point. Talk of mergers and acquisitions (M&A), real estate movements and new product introductions were in full swing.
Quote #1 of the Market: "Rumors are just that….don't listen."
M&A was the hottest topic in our private conversations. Here are the key takeaways:
Asian buyers continue to seek US assets and brands and are aggressively seeking larger market share in the residential sector. In 2017 we saw Lexington, Baker and Rowe go to the larger Chinese players. Plan for more movement in 2018 and beyond.
Private Equity (PE) made a splash in 2017 with platform investments in Brown Jordan, Klaussner, Southern Motion and Standard Furniture. American Leather, a Capital Partners portfolio company, acquired Brookline Furniture as an add-on investment. With PE capital commitments at an all-time high, prepare to see new funds investing in platform companies and additional bolt-on acquisitions this year. PE buyers monetize returns through exit. So they eventually become sellers. Therefore, we expect some liquidity events from several PE holdings.
US strategic companies are seeking acquisitions. With high stock prices and continued access to credit, we are getting a green light from our larger companies to find opportunities to grow through acquisition. Strategic priorities include geographic expansion, product extensions and new technology. And as always, casegoods companies want to add upholstery to their product line ups.
Channel blending continues with the hospitality, commercial and residential segment lines blurring. We will attend HD-Vegas in early May and NeoCon-Chicago (office/contract) in early June. We expect to see many of the residential players at both markets.
High Point is always full of energy, new conversations and emerging topics. Highlights included:
E-commerce: Online sales remains the fastest growing sector of our industry and many companies still have no idea how to tackle this rapidly growing channel. Amazon, Wayfair and others continue making major inroads into the furniture industry, impacting all industry players. We encourage everyone to get a plan…and work the plan to engage in e-commerce or at least protect against its growing impact.
Showrooms: We all saw the construction of fancy new showrooms in High Point, further validating the concept that High Point is strong and on the move. Several clients made major showroom upgrades and location improvements; all signaled that the expense paid off in higher traffic and larger orders. And did you see the Las Vegas Market is expanding? New capital into the industry is always a good sign.
Ergo/Motion: We continue to see more and more electronics, power, USB ports and innovation in all sectors of furniture. We believe furniture is becoming more user friendly and more relevant to today's lifestyle.
More tariffs? While the President is fighting it out with China on broader trade imbalances, new discussions regarding specific tariffs/duties on motion furniture are developing. While still in its infancy, this conversation could snowball into a full-scale battle.
Attendance: Everyone has an opinion of how well they performed at market and how many people visited their showrooms. Our view is traffic is hard to measure. The promotional world starts on Monday. The official crowd starts Saturday. The high-end exhibitors work until Wednesday at noon. Many left early for the Milan Fair, or didn't even attend High Point.
Now with over 12 million square feet and 180 buildings housing showrooms, no one can accurately count, or feel, the total pulse of the High Point Market. But the exhibitors and buyers keep coming, and the buildings keep getting built, so we know it's a vital part of our world.
Quote #2 of the Market: "High Point is the Super Bowl of the furniture industry… you better bring your A game!"

These are exciting times to be in the furniture business. Give us a call if you would like to discuss valuation or a transaction in this fast paced and ever changing industry.
Timothy A. Stump
Stuart Stump Mullens