June 17, 2022
NEOCON 2022: Commercial Furniture on the Move!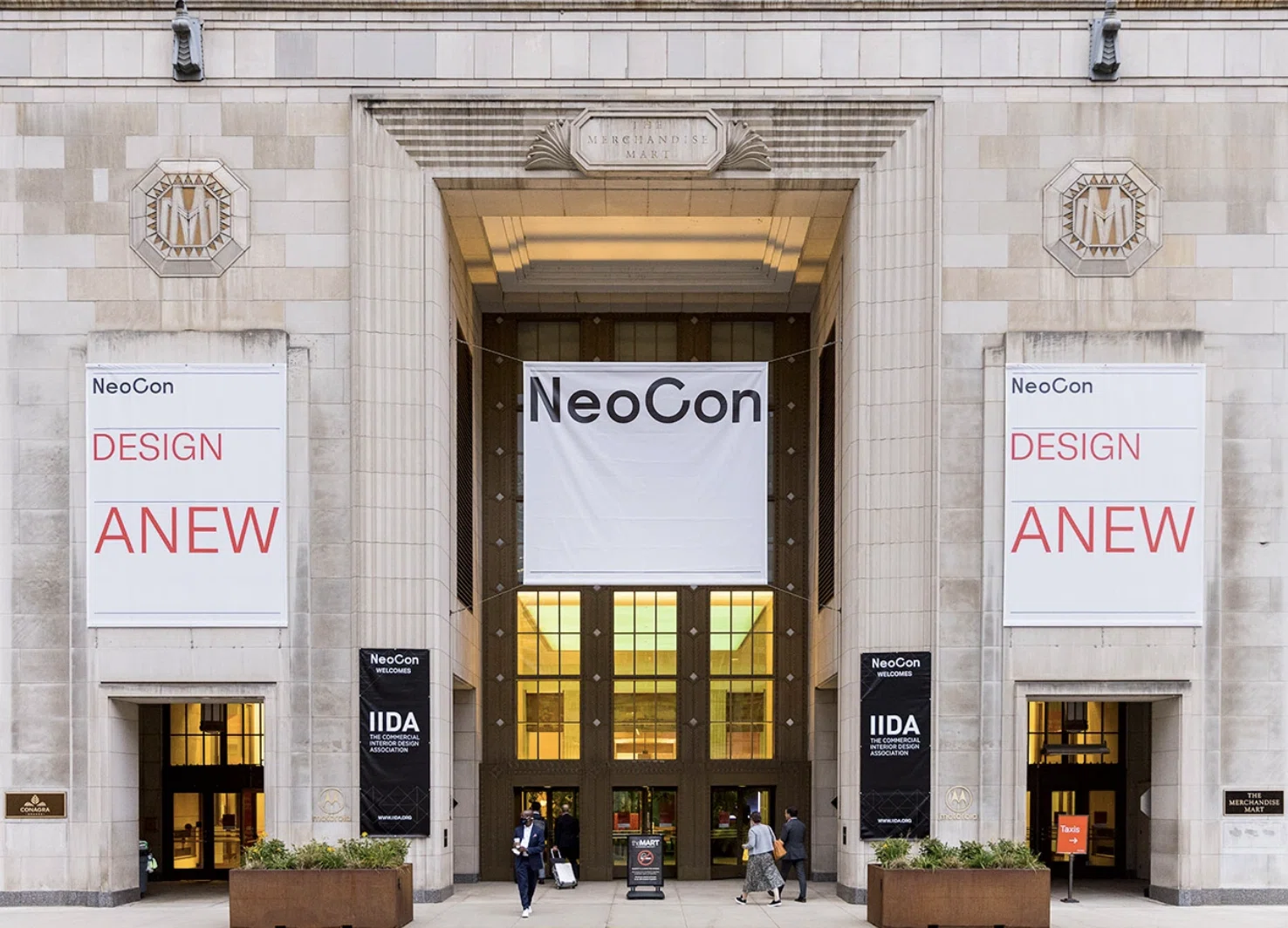 Our team enjoyed a full 2 days of Neocon this week as we witnessed an energetic gathering of commercial furniture specialists. The halls were full on Monday, and we heard people were writing new business and discussing active projects. Tuesday's traffic tapered off following some eventful weather Monday evening (tornado warnings and an epic downpour) plus a 100-degree heatwave on Tuesday. 
The top attraction was Fulton Market's opening of new showrooms. Only 8 minutes from the Merchandise Mart, on free shuttle buses, this booming, hip, and inviting area is gaining traction among many industry leaders and we expect this to grow and mature as a key destination in the years to come. This creates two distinct venues competing for the minds and wallets of facilities managers, designers, and corporate executives.
QUOTE OF THE MARKET
"We love our Fulton Market showroom. We don't have to share our great ideas with everyone and can entertain our clients privately without competition down the hall."
COVID hurt the office/commercial furniture world as people stayed home, offices were closed, and uncertainty became our global economic view. BIFMA stats might suggest that the industry sector dropped from a $12-13 billion market size to under $10 billion. And much of that decline went to home furnishings players who enjoyed huge growth for the past 2 years.
With COVID disruptions now abating and folks going back to work (and restaurants, getting on airplanes, etc.), the office furniture world is alive and well. And efforts to entice the employee back into the office post COVID were evident in products being displayed from an abundance of soft seating to insulated privacy pods and screens. 

Mergers & Acquisitions are also front of mind, as we have witnessed huge strategic moves by four major players, such as:
Herman Miller's acquisition of Knoll
Steelcase's acquisition of Halcon
Kimball's acquisition of Poppin
When we analyze these transactions, we see several strategic lanes emerging...

Rise of Resi-mercial
There is a clear tilt towards the home inside these major office/commercial companies. Both Miller and Knoll have substantial holdings in home furnishings, via DWR and Muuto and other nice brands. Exemplis' acquisition of Edloe Finch/Albany Park was a pure home goods move. We expect this resi-mercial trend to continue with additional M&A transactions in coming months.

E-Commerce
All these companies are swiftly moving towards selling and delivery of office and home furniture to enterprise (B2B) and individual consumers (B2C/DTC). This omni-channel approach is here to stay, and most companies are realizing that the internet is fast-growing and they must embrace new selling strategies and channels to survive and thrive. Some executives are reluctant to embrace e-comm for fear of alienating their legacy customers, while others embrace the change and plow forward. There is no "one-size fits all strategy" but this dilemma must be addressed by all CEOs.

Bigger is better
With all the supply chain issues and inflation and regulatory influences, big companies are faring better than smaller ones, and we believe consolidation will continue in this next season. M&A is a proven vehicle for accelerating growth, and we are increasingly being asked to bring sound investment ideas to the strong industry players. And likewise, many smaller companies are tired of fighting the battles of running a business in this tough economic time and asking for help to sell and get out. We see a nice balance of buyers and sellers, which should lead to a healthy M&A marketplace in the coming months.There are some dark clouds on the economic horizon, with the Ukraine war, rising interest rates, supply chain struggles and on-going political turmoil. But we remain bullish on the furniture industry, and as Warren Buffett reminds us "Never bet against the USA!"