Nov. 6, 2020
Urban Hardwoods, LLC is acquired by Urban Lumber Company Inc.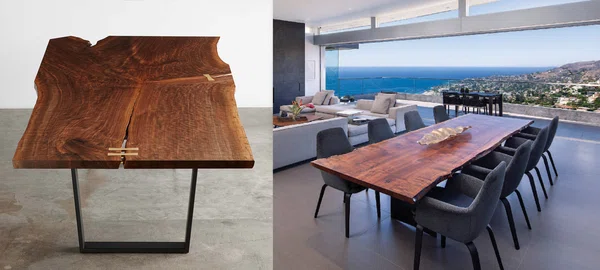 November 6, 2020 
Stump & Company ("Stump") is pleased to announce that it served as the exclusive financial advisor to Urban Hardwoods, LLC ("Urban Hardwoods" or the "Company") in its recently completed acquisition by Urban Lumber Company Inc. ("Urban Lumber"). 
Founded in 2001, Urban Hardwoods specializes in the salvage, milling, curing, design and fabrication of beautiful live edge tables. Urban Hardwoods furniture is handcrafted in Seattle, Washington and ninety percent of materials are sourced within a 25-mile radius of the center of the city. The Company has cultivated an impressive client list and robust marketing presence in the Northwest.
"I am extremely proud of the Company we have stewarded for the past 8 years, which has created beautiful products with a story to tell and employed fine craftsman right here in Seattle," said Dave Barber, former owner of Urban Hardwoods and whose family is the founder of The Bartell Drug Company, a prominent Seattle based Pharmacy Chain. "I'm confident that we have found the right buyer to continue to build on the great work at Urban Hardwoods."
"Urban Hardwoods' market position and stellar reputation created a highly attractive opportunity for us to expand the capacity and reach of Urban Lumber," added Seth San Filippo owner and operator of Urban Lumber Company Inc. "It has been a great pleasure working with Dave and the Urban Hardwoods management team, and we expect nothing but continued success for the Company moving forward as we take two regional live edge companies and integrate them into one stronger company."
We are excited to see the beautiful craftsmanship that continues to come from these two companies in the Northwest.
ABOUT STUMP & COMPANY
Based in Charlotte, NC Stump & Company is the leading boutique investment bank providing mergers and acquisitions advisory services to Companies in the furniture and home furnishings industry. Stump & Company has served as exclusive financial advisor on over 400 transactions, 20 in the last 5 years. Founded in 1972, the firm remains a family business currently led by its second and third generations. For more information, please visit www.stumpnet.com.
ABOUT URBAN HARDWOODS
Founded in 2001 and acquired by the Bartell-Barber family office in 2012, Urban Hardwoods crafts beautiful one of a kind hand crafted live edge tables in Seattle, Washington. The Company sells both in the residential, hospitality, and commercial sectors and is highly regarded for their exemplary craftsmanship and quality.  For more information, please visit www.urbanhardwoods.com.
ABOUT URBAN LUMBER COMPANY
Founded in 2006 and based on Springfield, Oregon, Urban Lumber specializes in creating large natural edge slabs and fine handcrafted furnishings from sustainably salvaged city trees. The Furniture showcases monumental scale, live edges, and unique detailed grains. With each piece the Company emphasizes the inherent natural beauty of Pacific Northwest Lumber. The Company is built on the mission of promoting environmental responsibility and greater awareness of urban forests through hardwood furnishings. The Company takes pride in environmental sustainability and do their part on all levels of production, from salvaging city street trees to selecting only the greenest materials for products. For more information, please visit www.urbanlumber.co.