Aug. 21, 2023
Handy Living acquired by Alto Systems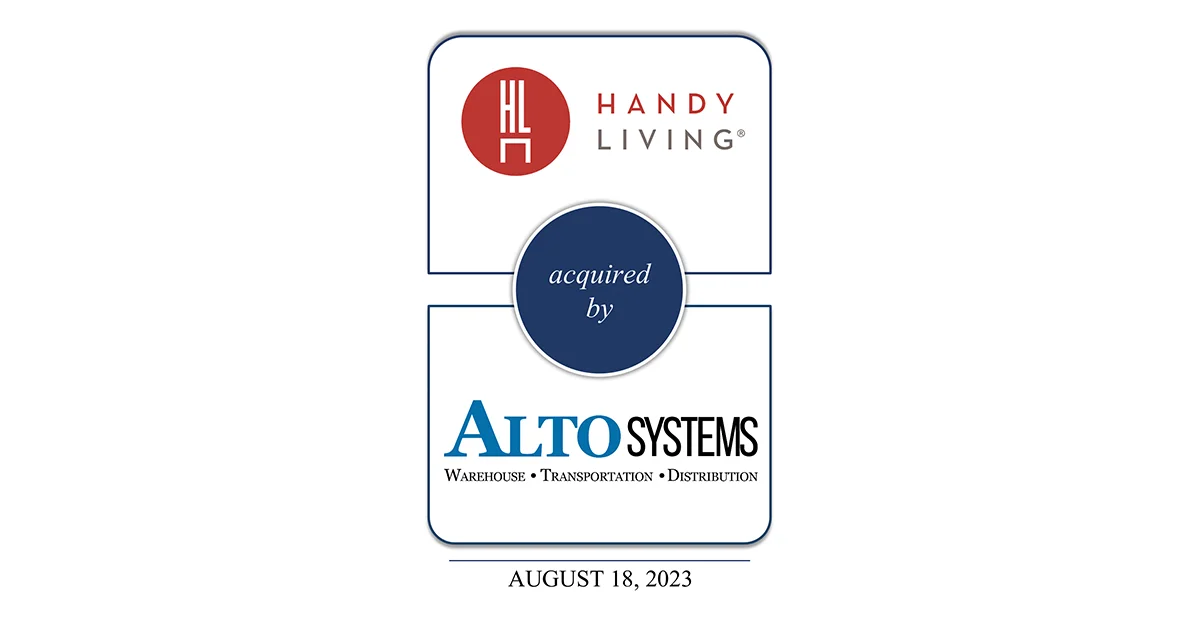 Stump & Company is pleased to announce the sale of Handy Living to a subsidiary of Alto Systems, Inc. Read more about the acquisition below.
This transaction continues Stump's deep involvement in the e-commerce channel, following several recent transactions involving DTC brands and marketplace suppliers. Despite turbulence in the broader furnishings environment, e-commerce continues to show strength and above-average growth trends (see Furniture Today's recent article).
---
originally published in Home News Now
Breaking News: Alto Systems subsidiary acquires Handy Living
Global logistics firm says the brand will create growth opportunities for its broader business
WHEELING, Ill. — Furniture hardware supplier Handy Button Machine Company has sold subsidiary Handy Living to HL Home Furnishings, a subsidiary of Alto Systems Inc.
Officials did not reveal a purchase price for the transaction but said that the sale will provide funds for Handy Button's furniture hardware division Handy Kenlin, which provides hardware for beds, case goods and upholstery along with cutting equipment for fabric and metal as well as upholstery tufting equipment.
Pomona, California-based Alto Systems is a global logistics firm founded in 1983 that provides warehouse and distribution services and trucking and ocean shipping services.
Its one million square feet of warehouse facilities in southern California serve a variety of industries, ranging from clients in the food and food service industries to e-commerce companies that ship small-to-large-scale parcels through service such as FedEx and UPS.
Handy Living was founded by Ken Shonfeld, chief executive officer of Handy Button Machine Company, in 2005 as the "first high-volume supplier of upholstery furniture exclusively designed and developed to ship small parcel, sold through e-commerce channels."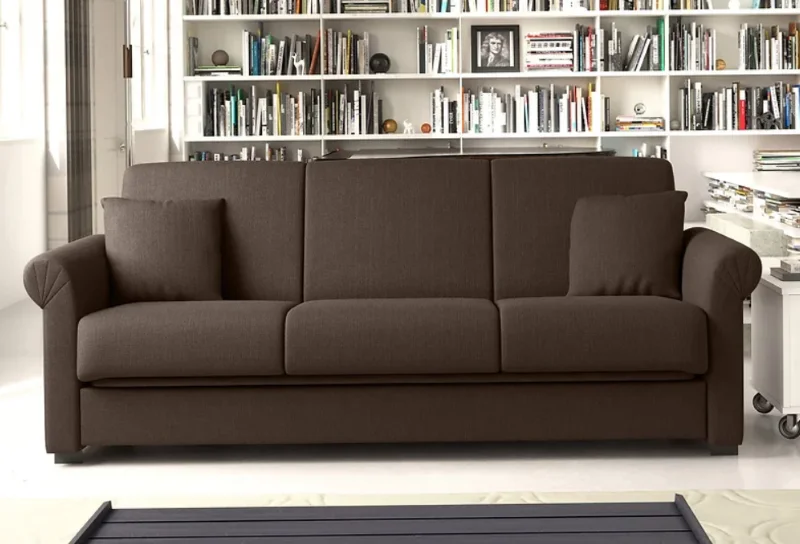 It specializes in ready-to-assemble upholstery, including stationary sofas and sectionals and sleeper sofas that can be assembled by the consumer in minutes without tools. It also offers a line of occasional and dining room, including chairs and benches that can be customized with a wide mix of fabric options.
Its model focuses on breaking down large scale pieces into smaller footprints that can be shipped on containers and trucks in small parcels, creating an efficiency for both brick-and-mortar stores and e-commerce channels.
The product also makes things easy for the consumer. In addition to its toolless assembly, consumers that don't necessarily want to wait on white glove delivery can pick up a sectional packed in seven boxes and haul it home in the back of a car the size of a Toyota RAV4.
Selling largely through e-commerce channels, the acquisition will allow Handy Living to tap into Alto's warehouse and logistics services.
"Alto has been a close partner with Handy Living for many years — assisting with warehousing and fulfillment — and I couldn't imagine a better partner to acquire and grow the brand," Shonfeld said. "Our team looks forward to joining the Alto team."
In turn, Alto Living said the purchase of Handy Living aligns with its focus on "acquiring companies with strong growth potential that can leverage the core strengths of Alto's other businesses."
"We look forward to working with their talented team to continue the growth and expansion of this division," said Al Garcia, chief executive officer of Alto. "We see tremendous potential in the Handy Living brand and are excited about the opportunities this acquisition will bring to our broader business."
Charlotte, North Carolina-based merger and acquisition specialist Stump & Company served as exclusive financial advisor to Handy Button Machine Company and its selling shareholders.
---
Outlook
We believe there will be a large amount of M&A activity in the next 6-12 months with a nice balance of buyers and sellers. Most economists predict a stabilizing economy and strong companies are gearing up for growth and expansion, while baby boom owners are abundant and seeking to exit and head to the beach. Our backlog is strong and we hope to make several more announcements before the October High Point Market.
About Stump
Stump & Company is the leading M&A advisory firm serving the global furniture/furnishings industries. Based in Charlotte, NC, we are a family business with over 50 years of experience serving our clients. Call us to start a conversation.