March 23, 2022
Stump & Company Celebrates 50th Year Anniversary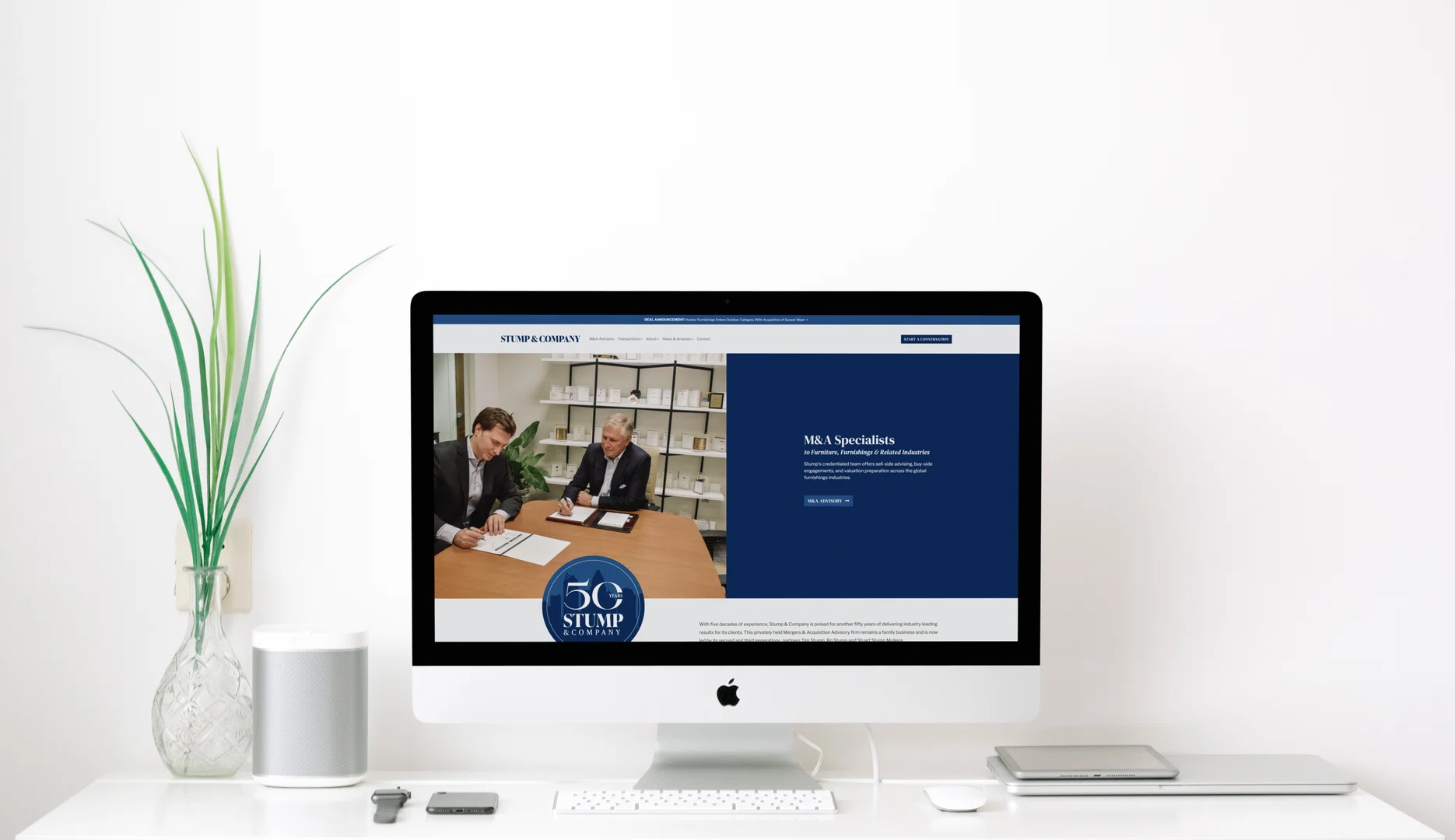 We are pleased to announce that Stump & Company is celebrating its 50th year anniversary. Our family business was founded in 1972 by Ralph Stump. Many of our clients and friends will remember Ralph, an entrepreneur that left corporate America in 1972 to serve the furniture industry with financial advice and merger & acquisition assistance. Originally a sole practitioner, Ralph grew the business with the addition of his two sons, Randy (joined in 1989) and Tim (joined in 1990). 

Today, the 3rd generation has taken leadership in Stump & Company to secure and grow our firm's place within the broader furnishings industries for many years to come.

We invite you to visit our new & refreshed website - www.stumpandcompany.com - and to learn more about our company, its founding 50 years ago, and exciting recent deal announcements. 

We look forward to seeing many of you in High Point next week for the Market!