Nov. 13, 2019
What a market! BDNY 2019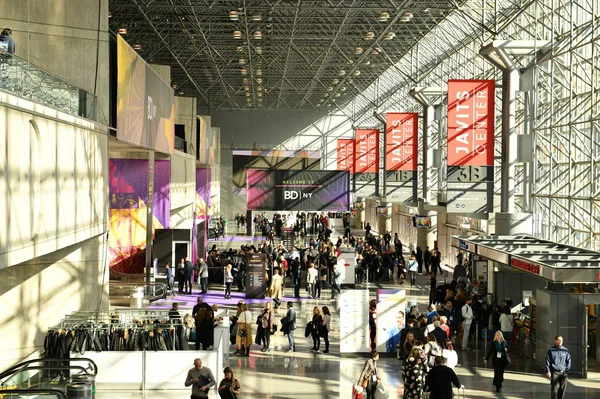 BDNY November 2019 Update
We always enjoy the BDNY hospitality show, and 2019 was no different. Exhibitors were busy, attitudes upbeat, and both buyers and sellers seemed to enjoy themselves at the sleek Javits Center. As a favorite long-time client put it, "this show is the best. It's finite [only 2 days], with qualified buyers, in a city people want to visit." We couldn't agree more.
We met with over 80 CEOs and key decision makers over our three days in the city. Key observations:
Tariffs continue to be a major factor. We continue to see supply chains shift − to Vietnam, the Philippines, and Indonesia – and the capacity constraint repercussions. There is also significant interest toward North American manufacturing. We have been to Mexico several times in the past few months and believe there is great opportunity there. This is a trend we anticipate will persevere regardless of any short-term political pacts.
Sales pipelines remain full and strong heading into 2020 after what several executives noted was a bumpy back half to ′18 and early ′19 as major hotel chains shifted their furniture designs for new fresh looks. Domestic upholstery capacity dropped over $80 million given recent exits from the industry and we are already seeing players eagerly attempting to fill this gap.
Hospi-dential / Resi-mercial trends continue as the channels blur and product offerings move far beyond traditional silos. We saw many friends from the residential industry showing for the first time at BDNY. What once would only be considered in-home furniture is now populating common areas and guest rooms in the hospitality sector.
The concept of a "Whole Room Solution" has emerged as a key strategic goal for many hospitality players. The ability to fulfil orders for entire guest rooms with case goods and upholstery as well as lighting and ancillary furnishings has emerged as an enticing proposition for many industry players.
In summary, the hospitality sector remains robust and competitive with plenty of compelling projects to go around.
Quote of the market 1: "We've gotten so spoiled, we've started to fire customers," shared one long-time CEO.
Quote of the market 2: "10,000 Baby Boomers are reaching retirement age every day in the U.S., their travel and leisure will continue to fuel robust hospitality demand for the next decade," enthused one industry executive.
Given these positive tailwinds as well as the generally positive macro-economic climate, the merger and acquisition market remains vibrant with a balance of buyers and sellers on each side. Please let us know how we can help your business whether it is a business valuation or longer-term planning.
Finally, we are pleased to announce that another third-generation family member, Bo Stump, has re-joined the firm at the partner level. Bo has been a consultant in the banking & finance industry for the last several years following gaining an M.B.A. at UNC Kenan-Flagler.
We will be in Las Vegas in January for the residential market in January and in Las Vegas for HD Show in May. Call us if you would like to discuss opportunities in this active climate.
For more exciting insights from BDNY watch our Stump Market Minute Video here: