June 15, 2017
NeoCon - June 2017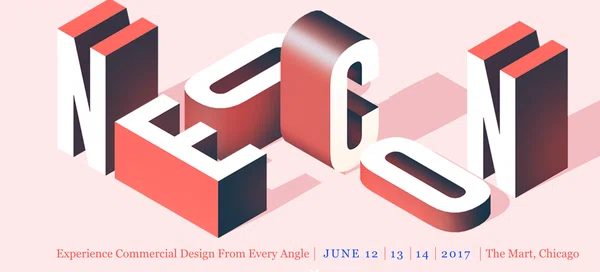 Chicago Office/Contract Show:  NEOCON, June 2017
The halls were jammed this year for the annual commercial furniture exhibition in Chicago. Attitudes were upbeat and most of our clients are signaling good sales and profits for the year.
Quote of the market #1: "This feels like the go-go years of the 1990s" opined one veteran sales rep.
Change is occurring in the sector as traditional desking and systems/cubicles are giving way to open collaborative work stations, power enhanced seating, height adjustable tables and multiple surface materials. Wood veneers have given way to stone, glass, Corian and other synthetic types of raw materials.
Many office players are reshuffling management and factory structures to accommodate the new normal, with emphasis on better IT, less reliance on Asia and speed to market. On floor 7 (open temporary exhibitors) presented every possible product assortment similar to those of the larger players on the other 3 floors, which reminds us that product is only one of the keys to success.
Quote of the market #2: "We are now more consultants helping customers understand corporate environments to achieve a higher quality of community within the workspace. We address the needs, then find the products to meet those needs."
We discussed mergers & acquisitions at every stop and found eager acquirers and a plenty of interested sellers. With interest rates low, stock prices high, and PE and Asian money plentiful, we anticipate several deals to be announced in the coming months.
Our shuttle diplomacy between buyer and seller showrooms, hotels and out-of-the way restaurants (frequently at odd hours) confirmed that deal talk is alive and well. In particular, we see continued interest from commercial furniture folks moving into hospitality and residential sectors as a source of new customers and growth. Hence the Resi-mercial and hospi-dential terms keep bubbling up.
Neocon remains one of our favorite trips of the year. And it's hard to beat Chicago in June.
Call us if we can be of assistance.