Oct. 7, 2021
Neocon & Casual Show Recap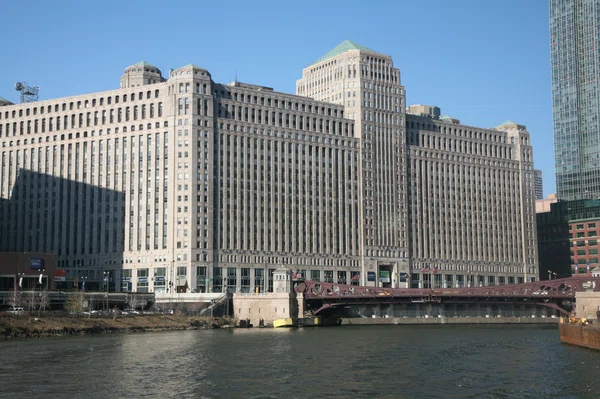 The Stump team attended both the September 20-23 Casual show and the October 4-6 Neocon show in Chicago's famed Merchandise Mart. After a long, COVID-induced pause, we found both to be upbeat despite mixed traffic.
Casual
First, observations on the Casual show held in late September. Outdoor furniture is a booming category as homeowners increasingly want more and better outdoor venues as they continue to spend more time at home. As we walked the show, we saw an increased focus on patio sets that echoed interior styling and set ups, making it easy to imagine the flow from the inside out.
The Casual show departs for Atlanta in 2023 and several contract players have relocated outside of the Mart, while others have indicated they are exiting soon. These showroom challenges are confronting all furniture segments, particularly in the COVID era. Given the impending departure of the show from the Mart, continued COVID concerns, and the premarket show event just weeks before, we felt traffic was anemic.
Neocon
After several months of delay, contract and commercial furnishings companies finally had the opportunity to showcase products and visit with customers at Neocon this October. We saw a lot of "nook" telephone booths for quiet spots and a focus on private seating for small groups. Color is also returning to the office environment as corporate facility managers are trying to create a comfortable setting for workers to safely return to the office. We felt traffic was certainly dampened compared to pre-pandemic levels, but overall, it was upbeat and fairly well attended.
Mergers & Acquisitions
Mergers and acquisitions were a prominent topic at both shows as we spoke with industry CEOs. Large companies clearly voiced a desire for add-ons, and growth was on everyone's mind. We also heard many of the big players talking about reinvestment into domestic production and a tilt to a "made in North America" story.
This includes Mexico, which is emerging as a strong low-cost manufacturing alternative given the supply chain headwinds that continue to impact Asia.
Key areas of M&A focus include:
Home office – it seems clear that a hybrid model of work-from-home and in-office is here to stay, which will continue to create an emphasis on home office products.
E-commerce – this trend continues to reshape traditional purchasing behavior as consumers continue to adapt to making purchases online. For office, this means more sophisticated space planning software and further disruptions to the office dealer structure.
Soft seating made in North America – there is strong interest and growth in domestic upholstery capabilities and an interest in reshoring upholstery for better lead times and pricing.
Interested in buying or selling a business?
The Stump team will be in High Point next week and BDNY three weeks after that – give us a call if you would like to set a time to meet. We look forward to helping you achieve your goals.