May 8, 2017
HD Vegas Market Update - May 2017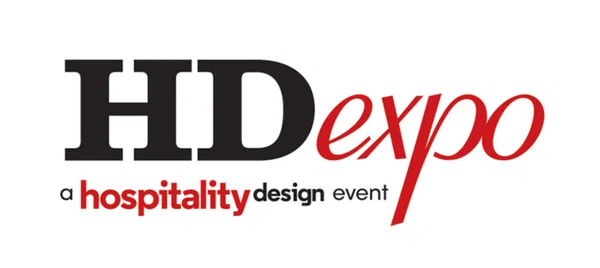 Quote of the Market 1: "No, I don't gamble while I'm in Vegas; I make furniture, and that is gamble enough!" joked one industry CEO. "Well, if furniture is a gamble, then hospitality is on a roll!" quipped another.
The HD Vegas show was positive and upbeat. The exhibitors felt that traffic was up and the energy good. The new layout of the building was an added bonus. In place of the circuitous paths and hair-pin turns of prior years there was a clear, straight path through the convention center, making it easily navigable. Several CEOs who were also at BD West three weeks ago, felt that HD had far better traffic and was more productive. We spoke with 75+ industry CEOs, all of whom anticipate at least another 2-3 years of strong economic performance.
This positive trend can be attributed to several high-level trends:
Strong Economy, Strong Demand – The macro-economic environment is strong, which is giving confidence to hoteliers and influencers.
Refurbishments and New Builds Continue– Hotels are still in a strong cycle of refurbishments and new builds, and the pipeline looks strong for the coming years.
Public Spaces Grow in Importance – Hotels are putting more money into the public spaces of hotels as they become hubs for dining, working, and socializing for younger millennial travelers. Airbnb and other crowd sourced alternatives to hotels continue to penetrate the market, increasing pressure on hotels to improve the aesthetic and furnishings to justify the higher prices. All this is good news to hospitality furnishings providers!
In addition to these overall positive drivers, other topics of frequent note as we spoke to clients and friends in the hall included:
Reduction in concerns over a border tax and/or tariff – Most have felt an ebb of tension in recent days, and feel that at most modest changes will be made. The extreme concern that plagued the President's first 20 days seems to have abated.
Sustained hospi-dential trend – Far from a fad, it seems clear that hospitality, commercial and residential furniture will continue to blend. Residential and contract companies are attracted to hospitality's impressive growth trajectory, and the furniture trends are increasingly aligned across industry sectors.
Technology & Innovation– We are seeing many CEOs seek improved CAD and CRM implementation to manage their businesses. There are also a number of new patented products and inventive concepts being deployed out of product design and marketing. Businesses of today require more energy, creativity and investment to be successful.
The M&A environment remains upbeat, and we see a compelling balance of buyers and sellers. There are strong strategic buyers that are interested in growth and diversification of products. Private equity companies have invested in the space, which indicates that there is, likely, additional investment to follow. And finally, Chinese money continues to seek US investment, and is attracted to the growth in the hospitality sector.
These are exciting times to be in the industry. Give us a call if you would like to discuss valuations or a transaction in this fast paced and open environment.
Quote of the Market 2: "If you don't have passion and don't know furniture… we are going to eat your lunch," stated one industry veteran in reference to the growth of his small furniture company run by exceptional industry veterans.