Oct. 21, 2021
Fall High Point Market Recap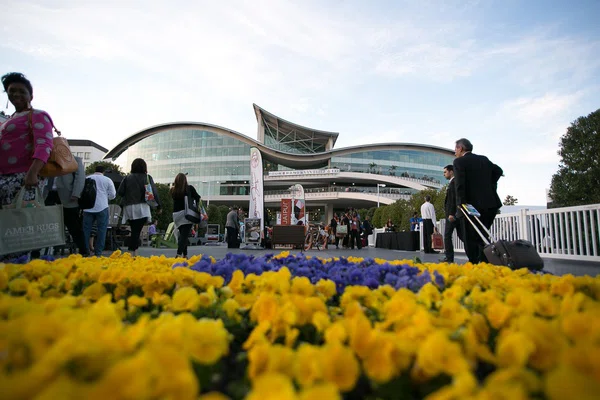 Our team worked the halls of the High Point market for 6 days and were pleased with the attendance, energy, and optimism. Most clients told us that total visits were probably 40-50% below pre-covid levels, but much better than expected. A few Canadians crossed the borders given the new transit rules, and there were several Asian and European groups in attendance as well. Best of all, the weather was a perfect North Carolina autumn, making the outdoor conversations and walks between showrooms very pleasant.
Key Areas of Discussion
Supply Chains – container, material, and labor costs are all up, there are delays at ports of call, a dearth of trucks and drivers, a general labor shortage, and many Asian factories still closed or running at limited capacity. Given this confluence of events, many companies are experiencing painful margin compression, as well as a cash squeeze given the need to pay upfront for many of these costs. However, companies continue to forge ahead and many have deployed strategies to shift sourcing to meet the consumer needs without straining cash flow. When asked when "normal" will return, most folks have become more conservative and are now quoting Q3-Q4 next year.
Mexico – there is truly a stampede! Importers are desperate to re-shore many goods to Mexico, both upholstery and casegoods. We are hopeful this trend will strengthen our countries' diplomatic relationship and allow for clearer thinking on immigration and economic betterment for both sides. We are actively marketing a furniture manufacturing business based in Mexico – call us if interested!
Private Equity – with trillions of dollars in "dry powder" parked at many PE funds and family offices across the globe, we are witnessing more and different acquirers looking at our industry. The recent boost in discretionary spending towards home furnishings, along with favorable home buying and demographic metrics, are attracting some highly visible investors into our industry. Expect to see many private equity deals (both buying and selling) in the coming months.
What does the future look like for furniture? While some clients and prognosticators believe there is currently a "COVID POP" - and the industry will slow down along with an economic correction in 2022-2023 - most of our conversations were upbeat and signaled nice, continued growth and (the hope) of easing price pressures in the next couple of quarters. Home construction is up, with a significant backlog of new homes needed, which should propel the industry forward. And wealth transfer of family assets from baby-boomers to their children mean there will be available cash (and less family debt) to afford better home goods. Work from home is here to stay for many Americans, creating greater demand for home office goods and flexible uses of traditional furniture products. (Did you see the dining room table that transforms into a desk and filing cabinet? Creative and innovative!). Consumer confidence is largely up, due to the two power levers of personal wealth: home values and stock prices. We believe these two engines will stay on track for several years and keep our industry rolling.
M&A – Deals are happening at a record level across the economy, and our industry is no different. Our backlog is surging, with several LOIs currently in place and many more deals in the market and pipeline. We hope to make several announcements just in time for Christmas.
In honor of Colin Powell and his passing, we offer one of his 13 rules to live by: "Perpetual optimism is a force multiplier." RIP sir.
Call us and let us help you achieve your goals!