Oct. 21, 2018
Fall High Point Market 2018 - Winds Of Change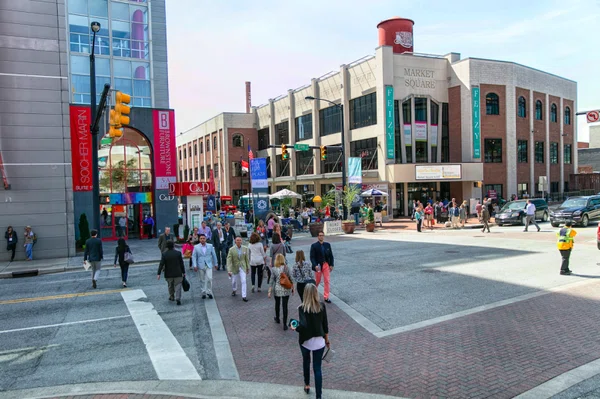 Winds Of Change
The High Point Market started on Thursday with a hurricane that brought torrential rain, fallen trees and massive power outages. By Friday the skies were clear and the market as strong as we have seen. 
The 10%, and impending 25%, tariff became the #1 topic for the week, as we walked the show and spoke with over 100 industry CEOs. Half of our clients think the Trump administration will cut a deal soon and leave the 10% rate in place. The other half believe this is the new normal and a 25%+ rate will be in effect for a long time. For our part, we make no predictions but feel the uncertainty interjects noise and disruption into the industry. We are hoping for clarity soon on this issue, which will assist CEOs in making sound strategic decisions.  
Quote of the market 1: "Take a deep breath and lay out your options. The biggest danger is putting your head in the sand. No plan is a bad plan," said one industry veteran.
Other hot topics this market included: 
E-Commerce: Our industry continues to grow rapidly in this channel and most companies are exploring how best to participate. Many are struggling with how to play in the space: support their existing customers, sell directly to the Amazons and Wayfairs of the world, go directly to the customer via their own portal? Each channel has its pros and cons, and the choices are not necessarily mutually exclusive to one another so long as the approach is carried out with a sharp eye to price, inventory management and customer strategy.
Private Equity (PE) firms continue to be very active in both buying and selling companies. We see an abundance of new capital seeking both new platform and bolt-on acquisitions, while others are pursuing a divestiture. This sector is keeping us very busy in M&A these days.
US strategic companies are seeking acquisitions. The tax cuts earlier in 2018 have generated impressive savings for corporations, which are now seeking acquisitions to generate growth and enter new channels of distribution. La-Z-Boy's acquisition of Joybird is the most notable example and we expect to see more bold moves like this in the coming year.
Hospitality furnishings companies continue to show nice growth and we are seeing many residential players investigate this marketplace as a method of growth, profits and alternative sector investment. We will be attending the BDNY hospitality show in November and expect to see many of our residential executives there. It's a terrific two-day show with temporary booths at the Javits Center and represents an interesting comparison to the permanent showroom market of High Point.
The M&A market remains strong and open and we expect to announce several transactions in the 4th quarter following a very strong 9 months this year. We were pleased to see our clients Albany Industries and Fusion Furniture bunked in with their partners in new showrooms and to learn that the integration and chemistry is excellent in the new ownership structures.
Quote #2 of the Market: "M&A is hot – Stump, bring me a deal and let's make it happen," said one client to us. We love this enthusiasm!
On a personal note, Stuart returned to the company after delivering the first child of the next generation of M&A deal makers, Katherine Bailey Mullens. All are doing well. 
These are changing times for the furniture industry. Give us a call if you would like to discuss valuation, strategic planning, or a transaction in this fast paced and ever-changing world.