July 14, 2023
Atlanta Casual Show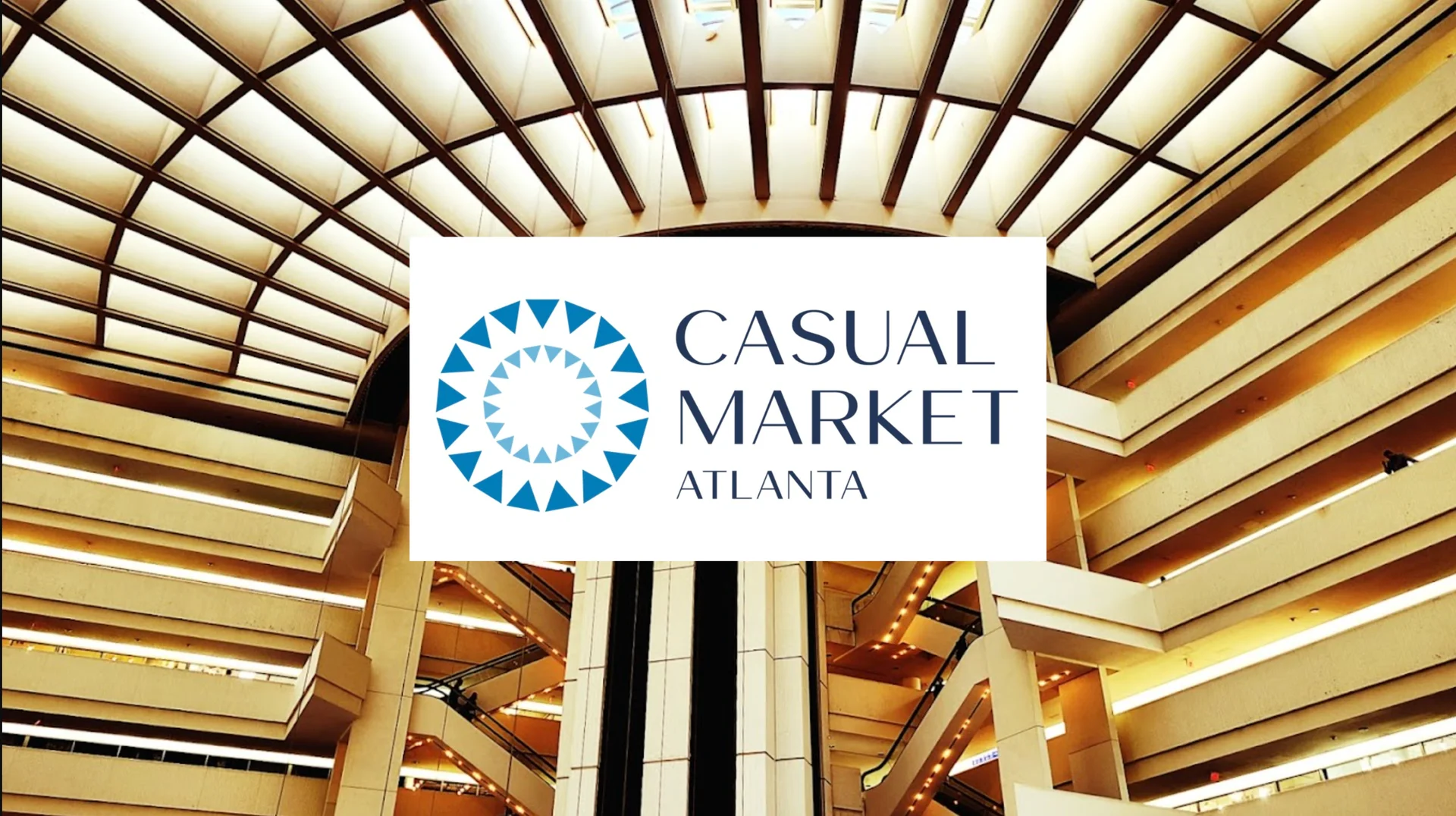 The Stump Team attended the inaugural Atlanta Casual Show hosted at the AmericasMart, a venue part of the newly renamed ANDMORE, formerly IMC. This is a familiar location to furniture folks as this complex in downtown Atlanta has long served as the regional furniture market along with a strong presence for the carpet and gift trade. Kudos to the ANDMORE and ICFA teams for a terrific show, as most exhibitors suggested attendance at the show was 30-60% above Chicago last September. And we heard the annual gala at the Atlanta Aquarium was stunning, with over 800 attendees.
This was the first AmericasMart casual show after a long-planned exit from Chicago's Merchandise Mart and appeared to be well received by exhibitors and guests alike. As mentioned in our Neocon Market report last month, the Chicago Merchandise Mart is an asset in transition and is facing competition on many fronts.

Casual furniture is a particularly bright spot in the furnishing and decor world with more people wanting to be outside (the confluence of continued lifestyle and home preferences as well as COVID hangover effects). This is particularly true at the high end where consumers are more insulated from talk of recession. Most of the exhibitors cited strong year to date sales growth, while interior furnishings' revenues are off 20% +/- for the year. Lower end goods flowing through Costco, Home Depot, Lowes, and the e-commerce marketplaces remain strong but below 2023 target levels.

We also heard and saw from exhibitors excitement in the hospitality sector where hoteliers are looking for impressive refurbishments as travel and leisure spend by the consumer continues to rise. Recycled materials that support the ESG movement was also a hot topic of conversation. We continue to monitor the developing stories around the different methodologies for developing performance fabrics and expect the varying environmental impact.
Key Takeaways
Rebranding
Many in the industry are rebranding or repositioning their company, marketing, and products to fit the newer consumer. Notably, International Market Centers is now ANDMORE, hoping to capture a broader audience and reflecting a wider span of products and services. And the blockbuster Overstock purchase of Bed Bath & Beyond and subsequent name rebranding is a huge indication of the shifting trends in consumer acquisition. Wayfair, Brown Jordan, and many others are adjusting their marketing pitch to engage more deeply with their customers.
Las Vegas
Outdoor furniture is booming in Las Vegas following two lousy years of COVID inactivity, both hospitality and residential. Many vendors are working hard to gain market share in the desert, and several companies have opened permanent showrooms in Vegas to attract local customers.
Onshoring
While most casual goods are sourced from Asia, many manufacturers are looking at Mexico for "speed to market" production and to cut logistics costs. China remains the core supplier, however many vendors see wisdom in diversify due to the ongoing tariffs and the increasing political tension. A shift to Vietnam is also top of mind for many importers.
M&A
There are plenty of merger and acquisition discussions going on in the casual sector as more players want to enter the category or double down by expanding product range or channel reach. Expect to see several announcements in the coming weeks.
---
Quote of the Market:
"I don't want to have to turnaround a turnaround," opined one veteran CEO when we were pitching a recent transaction.

---
Our view is that the Casual Market was an enormous success, that the move to AmericasMart was a total win, and the casual sector is growing and in good shape. We are hearing more optimistic views about the broader economy, as most people we talked to expect an improving second half of the year.

We are optimistic too. Call us if you are interested in buying or selling a company. We can help.