Aug. 11, 2022
Will China's military drills near Taiwan affect the furniture industry?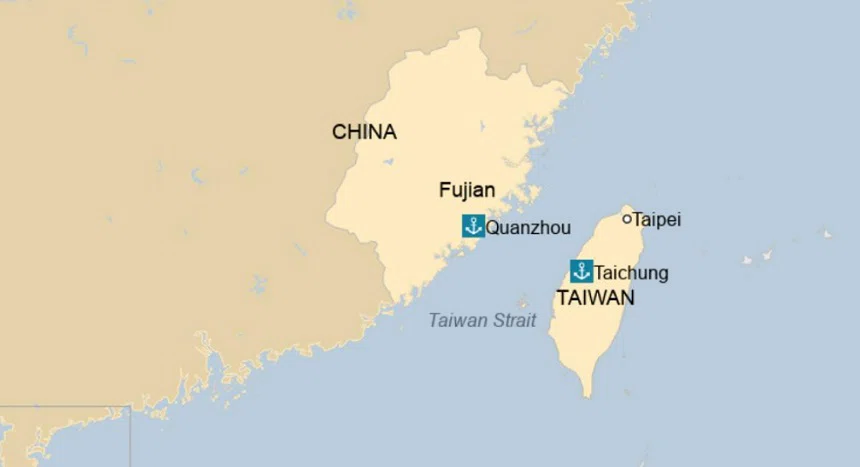 How will continued patrols by China near Taiwan affect the furniture industry?
TAIWAIN — With China conducting military exercises around Taiwan last week and earlier this week, commercial ships started to navigate around the island of Taiwan, rather than going through the Taiwan Strait, according to Reuters.
With more than $9 billion in furniture coming from China to the U.S., will further planned patrols by China cause more near-term disruption in the industry? Furniture Today spoke with industry players to get their take on how this development may affect the furniture industry.
Cozzia USA manufactures ergonomic seating and massage chairs in China, and according to Bob Bruns, president, "In my experience, we're business as usual."
Industry analysts Jerry Epperson, managing director of Mann, Armistead & Epperson, and Bo Stump, partner of Stump & Company, also weighed in on the situation.
"China is in a very delicate situation right now," said Epperson. "Its economy is the worst that it's been in memory. The situation with COVID is much worse than in the U.S. with 16 cities essentially shut down. It's disrupting everything. If one port is closed, ships have to go to the next one on the route. Delays such as these are harming the Chinese economy.
"In addition, China's commercial and residential real estate is in bad shape," he continued. "It's not a healthy situation. Foodstuffs are being delayed as well. U.S. consumers are reliant on so much from China, and really nothing has changed in the past 60 years about Taiwan. Taiwan does a lot of business between the U.S. and China, so any disruptions due to a potential conflict have wide implications."
At Stump & Company, Bo Stump added, "Obviously there have been tensions between the countries for some time, especially after the tariffs went into place. This is another example of the tension present between the two countries.
"In the short-term, I wouldn't expect U.S. companies that are doing well with their partners in China to change much at all," he continued. "However, this recent activity does add to the growing list of things to keep an eye on. And this can only add to the sense of urgency of re-shoring/near-shoring (particularly Mexico) that many U.S. businesses are now pursuing."
Jean Marie Layton//Senior Editor for Upholstery•August 10, 2022