Oct. 11, 2021
Stump Interview with Axial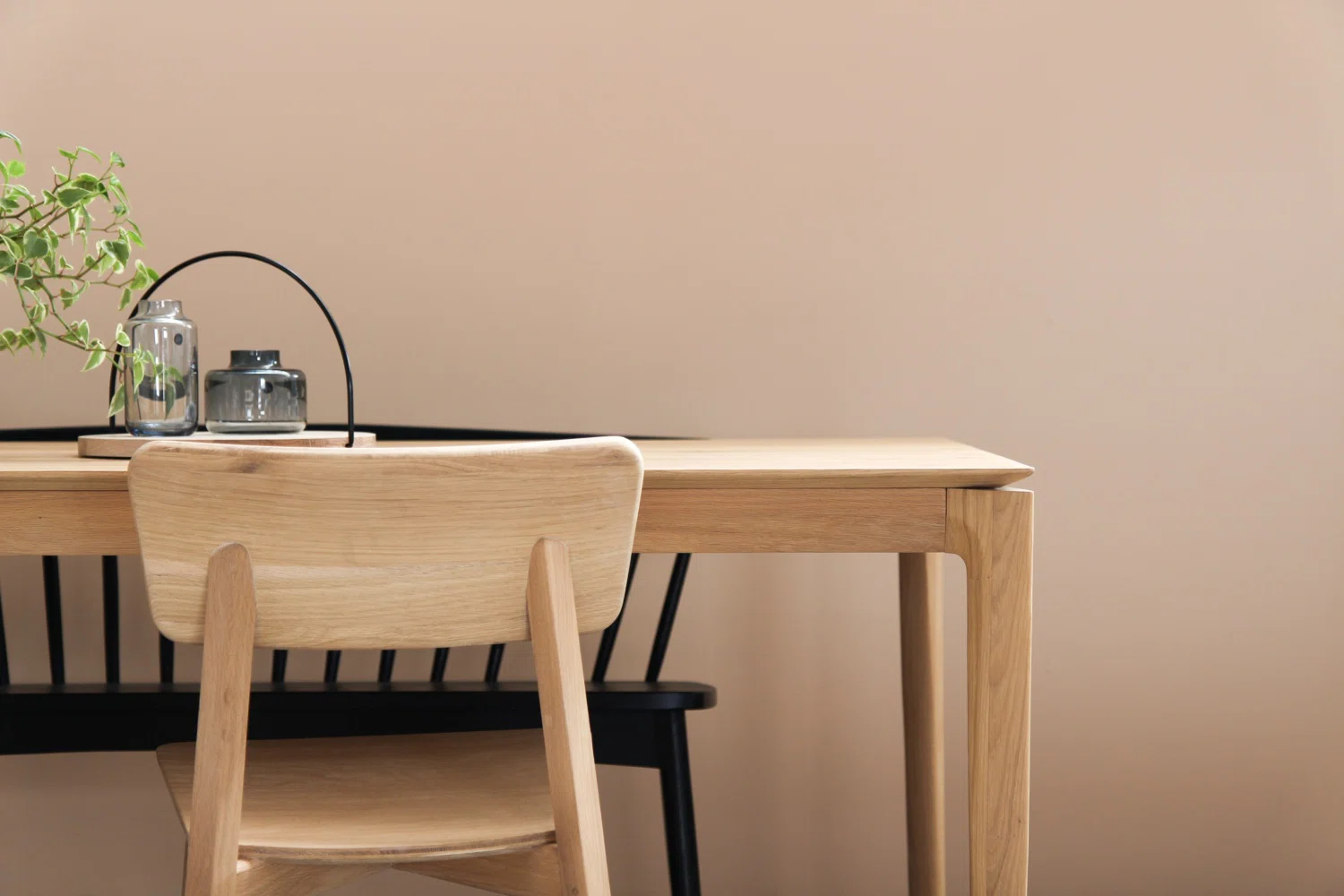 originally published in Axial's Middle Market Review
E-Commerce Drives Growth and M&A Opportunity in the Furniture Industry
by Dani Forman
Furniture runs deep in the Stump family DNA. Since 1972, the Stump family's investment banking firm, Stump & Company, has successfully completed over 400 M&A transactions on behalf of their furniture-focused clients. That 50-year history has also given Stump & Co a front row seat to the evolution of the furniture industry as it rapidly transformed from brick and mortar to predominantly e-commerce.
Middle Market Review recently sat down with two members of the Stump family, Stuart, and Bo, to get their first hand perspectives on the trends driving the unprecedented growth of furniture sales today. They also discuss how the market is evolving to keep up with the seemingly endless consumer demand and projections for where the industry is headed next.
Q: Stuart, Bo – thank you so much for sitting down with Middle Market Review. Tell us more about Stump & Company and how you got into the furniture space.
A: We are an investment bank headquartered in Charlotte, NC, offering mostly sell-side M&A services. This is a family business, something we have in common with many of our clients. In fact, we'll be celebrating our firm's 50th anniversary next year; our grandfather – Ralph Stump – first started the company in 1972, assisting the owners of textile mills and upholstery manufacturers that he had banked over the years in the Carolinas and Virginia. That legacy has helped us define a niche focus that covers the broader furniture and home decor industries. While it seems quite narrow to many, it's an expansive world to us, covering a mix of manufacturing, design, sourcing/importing, marketing, logistics, and technology companies that compete across a vast swath of retail, residential, office, hospitality, commercial, and e-commerce distribution channels and markets, all across the globe. So the "furniture" angle makes sense to us and helps us offer a specialized service to our clients that we believe they cannot find elsewhere. Stuart and I are the 3rd generation of Stumps now engaged in the business, and plan to help oversee another successful 50 years.
Q: What are some of the major trends shaping the furniture industry today?
A: By far the biggest driver of change would be the mass adoption and shift of consumer spend towards e-commerce. For many years the conventional wisdom was that furniture was simply too big, too tactile, to sell online. Consumers had to see, feel, touch, and experience a new chair or sofa in a retail store or trade showroom before making a purchase. While this is still true for certain product segments (and consumers), e-commerce has exploded in the last 5 years, the last 2-3 in particular. For some simple perspective, the retail furniture industry is approximately $100 billion per year. Wayfair alone grew $5 billion in 2020, from $9b to $14b in revenues! And many of the manufacturers and brands supplying Wayfair are growing just as rapidly alongside them. This is a paradigm shift – and major opportunity – for all the manufacturers, sourcers, and suppliers in the industry.
Q: Can the migration to e-commerce be entirely attributed to Covid or was it already in motion prior to the pandemic?
A: E-comm growth is not exclusive to COVID. We saw anywhere from 10-20% annual gains in e-commerce compared to flat – and in some cases declining – retail store sales in the years leading up to COVID. Of course, Q2 2020 was a major boost to e-comm, when many retail stores were shuttered due to the pandemic. But furniture store sales have mostly come back to pre-pandemic levels. E-comm is simply continuing to capture a greater share of the consumers wallet. This is a trend we expect to only continue going forward, as evidenced by record PE investment in the industry. There are now a lot of eyeballs on this trend: E-commerce drives M&A, PE infusions to home furnishings.
Q: What kind of dynamics are the increase in e-commerce creating for brick and mortar businesses?
A: It's fascinating. For the retailers, this change has of course forced an adoption towards superior e-commerce practices to remain competitive with their customers. We call it "click and mortar." An easy example would be the big chains like Pottery Barn or West Elm, offering immersive in-store experiences alongside easy shopping online. But smaller mom & pop stores are trying, too. To us, the biggest effect (and opportunity) of this disruption is with the furniture manufacturing & sourcing companies. Traditionally, these firms made (or designed/sourced) their own products and sold to brick & mortar retailers. For many today, Wayfair is now their biggest customer. And additional e-commerce marketplaces and brands are growing rapidly as well and in need of product.
Q: How (if at all) has the rush towards e-commerce impacted the business owner's perspective on selling?
A: It's really interesting – many of our clients talk about this era being "the best of times and the worst of times." What they mean is that furniture sales have benefitted from COVID and the renewed focus on the "home", but at the same time it's never been harder to run a business in today's environment. Mix in supply chain disruptions and a potential increase in capital gains taxes, along with record EBITDA for many, and some owners are now looking to exit when the timing appears to align with their goals. Of course, many others see an opportunity in the disruption and want to stay on and keep growing their businesses.
Q: Are there any deals you've done recently that are a good example of these trends?
A: Absolutely. Our team has closed two e-commerce deals in the last 3 months, with several more currently being marketed and more in our pipeline. The most recent example is our sale of Bolton Furniture to Trademark Global, a portfolio company of Bertram Capital. Our client, Bolton, was an expert furniture design & sourcing business with a really distinct focus on selling home furnishings to all the major e-commerce companies. They saw the opportunity in e-comm over 10 years ago and had long standing partnerships with all the majors in place, so were uniquely positioned to benefit from these rapid consumer shifts towards purchasing online. Similarly, Trademark was this amazing company with a compilation of various e-comm businesses selling to the major marketplaces/brands. But they weren't doing much in furniture and were looking for more expertise in that product category. It was a perfect fit, and a win-win for all parties.
Q: What's next for the furniture industry?
A: Like most industries, it's always changing. There are a lot of supply chain disruptions right now, with US-Chinese relations still at a low point and COVID-related shutdowns harming production in other manufacturing destinations like Vietnam and Malaysia. And ocean freight has gotten prohibitively expensive and capacity constrained. Some are questioning the Asia supply chain model entirely, a once unthinkable strategy. Given all this there's been a noticeable trend towards "reshoring" production to North America, especially in lower-cost areas like Mexico. Another big one to watch is potential tension between retailers and e-commerce sellers vis-a-vis their vendors. As more nascent DTC brands (with their own proprietary products and supply chains) continue to grow, we will be curious to watch whether legacy furniture suppliers break out and begin to market and fulfill orders directly to the end consumer. This is something that really hasn't occurred yet but seems to be a potential flash point on the horizon. Whatever comes next, we will be here and ready to help our clients get their deals done!