Jan. 13, 2021
2021 is Expected to be a Boom Year for Mergers and Acquisitions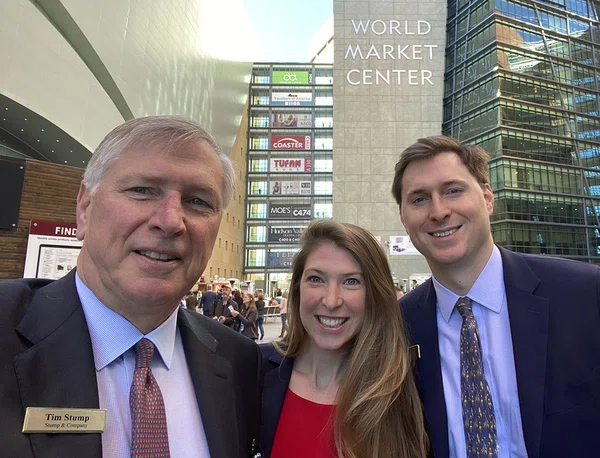 Originally published in Business of Furniture
by Bo Stump and Stuart Stump Mullens
2020 will go down in history as an epic year of frustration, disappointment, hardship and much more. In the business world, however, we have seen an amazing stock market rally, encouraging data on a quick macro-economic recovery and positive signs for a stronger 2021. 

In the commercial furniture sector, we are witnessing a seismic shift due to the work-from-home (WFO) movement, direct-to-consumer/ commerce sales and delivery models and the forced closure of corporate offices and businesses. Historically the major office furniture manufacturers have focused on "dealer distribution" as its core revenue model; however, that channel is not equipped to serve the individual consumer at home. Hence the quick move by Kimball International to acquire e-commerce specialist Poppin and Herman Miller's deployment of Design Within Reach along with its aggressive HermanMillerStore.com e-portal and new concept retail stores in NYC and LA. 
So where does the corporate consumer for furniture get its new home office? Remember,  Google gave each employee $1,000 to spend for their home office upfitting - others did likewise.  And many are now making home office stipends a semi-annual or annual recurring benefit. Amazon, Wayfair and other traditional e-commerce sellers are experiencing massive growth, as are the residential outlets who are quickly focusing on the small office home office (SOHO) category.  The residential furniture sector has soared as more people are nesting at home and upgrading their décor due to more discretionary funds (less travel and entertainment) and increased time spent at home. 
So where will the industry go in 2021? How does the $13 billion commercial furniture sector,  now dropped to perhaps $10 billion annually,  regain its momentum and return to growth and health? What does a post-COVID world look like in the office? 
We expect 2021 to be a boom year for mergers and acquisitions in the following areas: 
Technology-enhanced clean offices: We are seeing a rapid move to install desk dividers, air purifiers and HVAC filter systems, plus a move to enclosed "clean" private areas and wall systems in offices. Corporate managers must find ways to attract workers back to a safe workplace. Innovation is high in this sector, and we are seeing significant M&A opportunities develop. 
E-commerce: Covid accelerated the consumer's acceptance of buying furniture online by 10 years. Many companies without a cogent e-commerce strategy will acquire one. Keep an eye on this. Plenty of winners and losers in this arena, given the changing technology driving the engine of internet sales. 
WFH/SOHO: The work-from-home and small-office-home-office trends are here to stay. From what we have learned from COVID,  many people will prefer to stay at home to work,  and many employers will allow this. Innovative companies with on-trend products and supply chains — able to deliver goods directly to the home — will win. 
Private equity (PE)/family offices: There is plenty of capital in the hands of PE firms and family offices, and they are eager to put money to work. The firms that already have investments will either (a) double down on those investments via add-on acquisitions or (b) exit portfolio investments due to the strong M&A market in place and re-invest elsewhere. 
IPO/SPAC: 2020 brought twice as much new  capital via IPO and special purpose acquisition  companies (SPAC)/blank-check IPOs) versus  2019. This fresh pot of money is ready to get to work, and we expect furniture to eventually benefit from this liquidity. 
We are optimistic about 2021! How about you?